By
Ahmed
on September 18th, 2012
To be fair, he handled seeing it better than most people do.
Wednesday is Talk-Like-a-Pirate Day! You can now also remain quiet or talk entirely in memes and still technically be partaking in it! I asked last time for sketch suggestions to commemorate the day, and got a few! Without further ado, here're the sketches!
DiscoMoregy42 had two suggestions, and I went ahead and drew both of them:
1) "If possible could you draw me a sketch of a cute three-headed monkey with the Silent Pirate and/or Antisoshell gang…"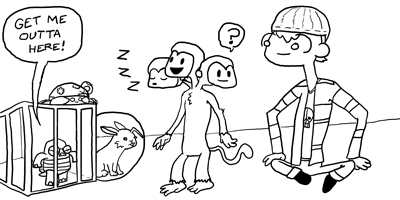 2) "Either that or the Silent Pirate gang as adventurers from Adventure Time. . ."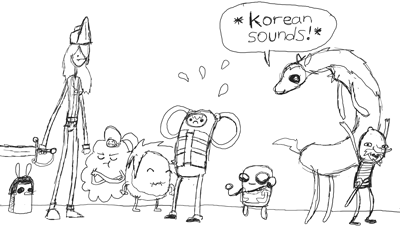 I never actually got into Adventure Time before, and as it turns out that's a shame. Looking at some clips, it's right up my alley!
*static* asked for a sketch as well:
"The crew of the Floating Improbability meets….the crew of The Laughingstock. Yes, THAT Laughingstockhttp://www.ichorfalls.com/2009/03/15/candle-cove/"
(Warning: the link above leads to a creepypasta rivaling that of Slender Man stories)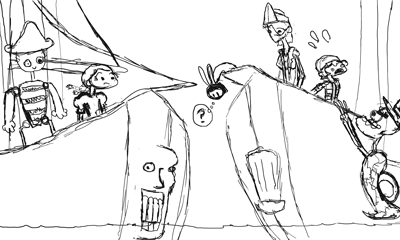 Learning that Kris Straub wrote that story was about as surprising as when I learned that the guy who played Uncle Phil also voiced Shredder.
This was a lot of fun, so I'll definitely be trying it again in the future!
Discussion (8) ¬